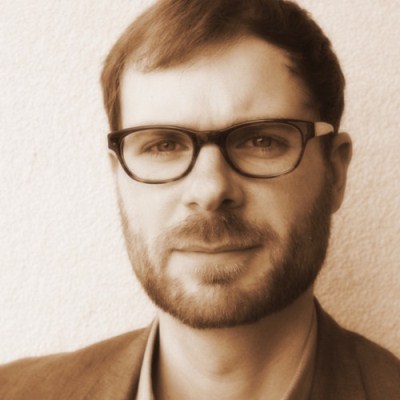 This article (slightly revised) is available in English here
Christian Williams kommer från Lawrence, Kansas. Se hemsida www.christianwwilliams.com och www.christian-williams.com Kansas ligger, hur man än ser det, mitt i USA. Det blir ändå insortering under rubriken West. Det är trots denna diskutabla geografiska placering inte helt fel placering för Christian Williams. Det är nämligen i "western" som hans musik till stora delar hör hemma. Christian Williams flyttade till Lawrence, Kansas år 2007. Dessförinnan bodde han under några år i Milwaukee. Ursprungligen är han uppvuxen utanför Chicago. Som framgått av introduktionen till artikelserien om "gothic country" används etiketter både flitigt och fyndigt inom genren. Det finns vissa beröringspunkter med Those Poor Bastards (evil death country) och Sons Of Perdition (apocalyptic death country) även om de står för en delvis annan typ av musik. Om jag får bidra med en liten etikett till den redan ymniga floran skulle jag klistra "dark minimalistic death country" på Christian Williams. Andra etiketter som ofta används är "gothic prairie country", "western folk" eller "gothic folk". Christian Williams är emellertid inte en människa som man kan placera in med ett enkelt kryss i ett koordinatsystem. Han är lite av en modern renässansmänniska. Vid sidan av sitt arbete skriver han såväl musik som målar tavlor. Han har också tidigare skrivit kortare pjäser och poesi med viss framgång. Utöver "solokarriären" är Christian Williams sångare och gitarrist i tremannabandet Organ Loaners (Kinks-inspirerad garagerock). I bandet får han utlopp för sin röjigare sida. Bandet har gjort en del spelningar och planerar att ge ut en EP. Denna artikel handlar om Christian Williams i egenskap av soloartist inom "gothic country". Det man slås av som lyssnare är hur tidlös musiken är. Musiken går inte att placera in tidsmässigt på samma sätt som annan samtida musik inom genren. Inom "gothic country" har Christian Williams en given plats. Han finns med på i princip varenda seriös lista med rekommendationer och på varje initierad tråd om "gothic country" på olika nätforum. Det tog ett tag innan jag förstod den fulla vidden av hans begåvning. I dag tillhör han utan tvekan mina absoluta favoriter. Andra artister kan jag - åtminstone periodvis - tröttna lite på, men Christian Williams musik är outslitbar. Kompilationen nedan är hårt ransonerad. Den tog lång tid att göra, eftersom det finns så många bra låtar att välja på. Jag spelar kompilationen om och om igen. Tröttnar aldrig på den.
Som framgått med all önskvärd tydlighet av denna artikelserie är orättvisorna inom "gothic country" många, omfattande och upprörande. Men frågan är om inte Christian Williams tar priset. Genomslaget för hans musik står inte alls i proportion till hans begåvning och utsökta produktion, tvärtom det står snarare i omvänd proportion. Detta förhållande upprör mig mer än vad som vanligtvis blir fallet. Christian Williams tar detta med ro. I en intervju hösten 2007 för den utmärkta sajten Sepiachord (vars motto är "Music Now for a Past that Never Was") utvecklar Christian Williams sin syn: I'm just trying to make ends meet so that I can continue to make and release more music. And while it's been frustrating at times, it helps to remind myself that I'm not trying to make a career out of music – I'm just trying to share my songs with folks who want to listen. I ett mejl utvecklar Christian Williams sin syn ytterligare: "I realize that there are some musicians out there who want to make a living making music, and find it difficult to do that on the minimal royalties from digital sales, but that isn't me. I have a full-time day job that I love as editor-in-chief of a magazine called Utne Reader, and I work on art and music in my spare time. I've never been interested in making a living off my music or my art. In fact, I purposely detach my passion for creativity from money because I believe it compromises the pure expression I'm after. Once you depend on your art to make a living, you inevitably start shaping your art to fit the parameters of what your paying audience wants – not what you want. My philosophy is this: stay true to pure expression. If people like what you produce and want to pay for it, that's fantastic. If not, I don't let it bother me – the satisfaction of expressing myself creatively is gratifying enough." Jag har ofta haft anledning att fundera på amerikaners intresse för sitt eget musikarv. Det fullständigt dräller av talang, begåvning och verkshöjd i USA. Jag upphör dock aldrig att förvånas av ointresset för genuin kvalitet. Istället lyssnar medelamerikanen hellre på radiovänlig s.k. dumcountry eller rentav på något ännu värre typ "pop-country". Varför inte nöja sig med det bästa, exempelvis gothic country, istället? Denna fråga kommer inte kunna besvaras inom ramen för denna artikel. I mejlet beskriver Christian Williams hur han kom in på "gothic country": "I originally started writing what has become known as "gothic country" back in 2005. I found myself heavily influenced by dark old-time folk and blues music, and artists like Dock Boggs and Skip James became my musical touchstones. I soon discovered that there were other contemporary musicians mining the same dark spaces of Americana (The Handsome Family and Slim Cessna's Auto Club were my favorites), and listening to their take on that kind of music further motivated me as a songwriter. I think it was in 2007 that my music started to become associated with the specific genre of "gothic country," and I started to see the term used a lot more to describe what I'd been listening to for years up to that point."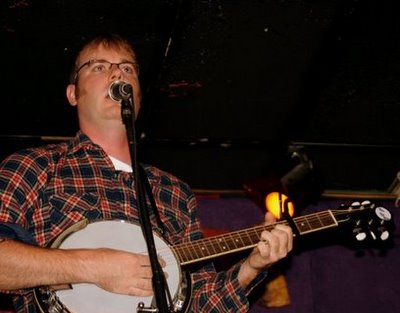 Christian Williams är självlärd på både gitarr och banjo. Han började med gitarr. I nämnda mejl skriver han: "After playing just guitar on the first couple albums, I decided I wanted to expand my sound. I had never played the banjo before, but knew that if I stuck with it I'd be able to teach myself how to play the same way I taught myself how to play guitar." Det innebär att Christian Williams kan välja mellan gitarr eller banjo i ackompanjemanget. Men vad avgör om det är gitarren eller banjon som ska användas? "And honestly, the only basis I use to decide when to use one or the other is if I'm working on a recording that I want to sound balanced and realize that I've written more guitar songs than banjo songs or vice versa. While I made a conscious decision to create a banjo-centric album with 30 Minutes, the banjo (and now the piano) is just extra tools I like to use to expand my sound." skriver han i mejlet. Han spelar på en "trusty old Martin guitar" och en "zeppified Deering Goodtime banjo". Christian Williams har en speciell plockteknik (picking) och spelar gitarr och banjo på samma sätt. De flesta gitarister och banjospelare plockar med flera av högerhandens fingrar. Christian Williams plockar enbart med insidan av nageln på höger tumme. Tummen går lika snabbt som en kolibrivinge (han kallas också Ol' Crazy Thumb av vännerna). Lyssna exempelvis på Summer Breeze eller Bison Jump. I mejlet beskriver Christian Williams hur det kommer sig att han spelar just på en Martin gitarr: "The first guitar I used when I started playing live shows was a small mahogany-bodied Martin that was great for practicing in my house, but pretty mediocre when it came to projecting in a live venue. I knew I needed to find something with a fuller sound and a deeper low end. So, I went to a small guitar shop in Milwaukee that specializes in repairing old Martin guitars and saw one hanging there with a noticeable crack right down the center of the body. The luthier explained that the previous owner had mistreated it by leaving it sit out next to the heater in his apartment and the wood top had dried up and split down the middle. The luthier was able to repair it, but couldn't do anything to get rid of the visible scar. I, on the other hand, was directly attracted to the imperfection, and asked to play it. The first few notes boomed out and it was heavenly; it was the exact sound I was looking for and I immediately traded in my brand new, perfect mahogany Martin for that beat up 1993 model that no one else wanted. I soon discovered that its darker tone was the perfect complement to my voice."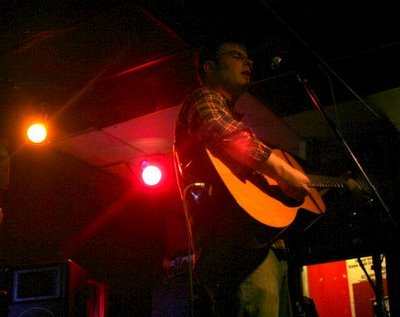 Christian Williams är 100 % autentisk. Medan många andra artister/band-wannabies söker uppmärksamhet genom tagna poser, manierade gester och bombastiska uttryck arbetar Christian Williams med mindre men väl så effektfulla uttrycksmedel. Några exempel: I "Red" viskar han med jämna mellanrum "Red" (blod) i den mycket morbida texten. "The Long Drop" avslutas med med att falluckan öppnas under den dödsdömde. I den mycket tragiska "Sad Song Of Sequin Island" går hans mörka baryton över i ett jämmer och klagande som inte lämnar någon människa med en normal uppsättning av känslor oberörd. Men det är inte bara sången och texterna som anger stämningsläget. I låten "The Barn By The Creek" trycker han bara på lite extra i ackordet i mitten av låten (vilket ger en oproportionenlig stor effekt). I "The Trail" är känslan av närvaro så stark att jag själv tycker mig befinna mig, törstig som en björk i en balkonglåda, i en långsamt skakande vagn på prärien. Då har man som artist lyckats förmedla ett stämningsläge. Christian Williams är både kreativ och produktiv. Särskilt mellan åren 2006-2008 (fem album). Medan han spelade in ett album, hade han redan börjat skriva nya sånger för ett kommande album. I mejlet beskriver Christian Williams hur hans skrivandeprocess ser ut: "For me, the arrangement and chords always come first. I approach songwriting the same way I do my paintings. It starts as stream of consciousness, doing my best not to think too much. When I stumble across a chord progression I like, I play it over and over until I start to pick up a feeling from the music. That feeling is what leads to the theme and eventually the lyrics. Once I find the theme, I put the guitar down and turn my brain back on to craft the lyrics."
Texterna är fullständigt briljanta. I den nämnda intervjun för Sepiachord utvecklar Christian Williams motiven i texterna: "Like most folks, I've experienced the ups and downs of love and I don't know if I have any new insights on that subject. But when it comes to death, all we know for sure is that it's going to happen – what happens next is anyone's guess. I see a lot more opportunity for new ideas with that subject than any other. On a personal level, I find the concept of death fascinating and probably think about it too much. When I was younger, religion always had a quick, clean answer to what happens to us when we die. But when I outgrew the faith of my childhood, those answers no longer made any sense to me and I had to start asking questions all over again. Writing songs helps me organize those questions in my head and analyze whatever answers I come up with. Aside from that, if you're trying to figure out a good way to end a song, nothing beats death in some form or fashion." I mejlet utvecklar Christian Williams hur hans kreativa process ser ut för att hitta teman, stämningslägen och uttryck: "Sometimes I'm fortunate and the lyrics pour out on the page without any coaxing. Other times, I'll have to write a lot of lines, rewrite, delete, and move them around until I'm satisfied. If I find myself having to think too much, though, I'll put the song aside and work on something else. I find that the more mental effort I have to put into anything creative, the further I get from the original burst of subconscious inspiration that made it a good idea in the first place. It's all about finding a balance between feeling and thinking. As for finding the right mood and expression, I consider the songs I end up finishing and sharing to be reflections of my soul from a particular moment in time. I find it fascinating to think about mortality and my place in the universe, so those themes come through my music quite a bit. I can and have written "happy" songs about conventional themes like love, but I'm most interested in the aspects of humanity that people shy away from or find uncomfortable. I believe it's only through exploring those themes (or exorcising those demons) that we can experience the fullness of life and truly appreciate our existence and our collective place in the universe." Texterna handlar i korthet om gott och ont, död, otrohet, frestelser, om de val vi gör och de konsekvenser det får. Jag ska inte tynga denna artikel med exempel på hans texter. Det skulle nämligen bli en artikel i sig. Texterna är enkelt tillgängliga på www.christian-williams.com Man både ryser och fascineras när man lyssnar på texterna. Man ryser av innehållet och fascineras av den distinkta uttrycksförmågan. Men det är inte bara sedelärande berättelser och mörka historier. Några av hans låtar, exempelvis Lady Laudanum, A Winter Away, Troubadour och Lake Effect, är inte av denna typ utan är bara oändligt vackra. Christian Williams har den klart bästa sångrösten, en mörk baryton, inom hela genren. Han sjunger dessutom helt utan ackompanjemang i låten "Too Late" på fjärde skivan "To The Trees". Det är nog ingen annan artist/band inom genren som skulle våga sig på något sådant.
Som jag nämnde ovan gör Christian Williams lite av både det ena och det andra. Men om vi avgränsar oss till musiken och fokuserar på vad själv allra helst föredrar: att skriva och spela in musik på egen hand eller att uppträda inför publik? I mejlet utvecklar han hur han ser på de två olika sätten att uttrycka sig: "I'm definitely more interested in the creative process. The "center of attention" aspect of performing has never been that appealing to me; if I can just write music and deliver it straight to people who want to hear it, I'm a happy man. And I should be clear that I have no problem getting up in front of people and performing, it's just that the messages I'm trying to share through my music don't require a stage and a microphone. My most profound reactions to music occur when I'm listening alone in my car or through headphones, so I think I've written my music to be appreciated in the same way. Some settings lend themselves to that kind of experience (coffee houses and small house concerts), but I've never really felt like my music is a good fit for conventional live venues, and I've never really enjoyed trying to fit my music into those parameters. That all said, if anyone ever asks me to pull out my guitar or banjo and play a few tunes, I never turn them down."
Christian Williams har hittills gjort åtta album, varav fem stycken utgör grunden för min kompilation. Skivorna beskrivs på följande poetiska sätt på den ansedda independent-sajten cdbaby som distribuerar hans skivor. "For My Mind, It Was Flying" (2006) - "Songs about love, last wishes, and finding the sun through the clouds", "Built With Bones" (2007) - "13 songs of gothic country, inspired by mortality, the Book of Revelation and the dark side of love", "Defiant" (2007) - "Dark country/folk music from the prairie featuring Gothic tales, toe-tapping lamentations and epitaphs", "To The Trees" (2007) - "14 songs of dark country/folk about the paths we take and the choices we make" och "Thirty Minutes With Christian Williams" (2008) - "A protest folk album from the one of the mainstays in the gothic Americana genre". Därutöver finns två album som enbart getts ut i digital komprimerad form, "The Long Winter vol.1 B-sides And Alternate Takes" (2008) och "The Long Winter vol.2 Under The Influence - Covers" (2009). Christian Williams hade vänligheten att leta upp originalfilerna, bränna dem på cd och sända dem till mig. Nu står "The Long Winter" vol. 1 och 2 i hyllan. Till produktionen hör också temaskivan "Songs Of the Iron Men" (2009). Christian Williams har skrivit musiken till 12 dikter om ångmaskiner som gavs ut på 1950-talet (av tidskriften Iron Men vars läsare bestod av ångmaskinsentusiaster). Jag har samtliga skivor. "Built With Bones", "Defiant" och "To The Trees" är tre fantastiska skivor, särskilt "Built With Bones". Den är ett mästerverk. Det är givetvis också den skiva som är allra svårast att få tag i. På gränsen till omöjligt.
Logotypen ovan är del av en väggmålning (Tragic Prelude) av John Steuart Curry. Målningen visar slavmotståndaren John Brown och återfinns i Kansas State Capitol i Topeka, Kansas.
CD är mitt format. Läsare av denna artikelserie har kunnat följa mina vedermödor (och även glädjeämnen) när det gäller att söka efter och få tag i svårtillgängliga skivor. I andra artiklar har jag lyft fram problematiken: mycket små upplagor ibland utgivna på skivbolag som ofta inte längre finns, återutgivningen är noll samt att jag befinner mig minst 500 mil från den lokala marknaden. I detta fall har svårighetsgraden skruvats upp ytterligare några snäpp. Vi talar om "Built With Bones" tillverkad i endast 200 exemplar av Christian Williams personligen. Skivan är totalt (och då menar jag totalt) utgången och har givetvis ingen andrahandsmarknad. Det som hela tiden mött mig i mina trålar på Internet är "currently unavailable". Det kunde lika gärna stått "permanently unavailable". Jag har sökt efter skivan under en mycket lång tid. Ingen framgång. Jag har till och med mejlat Christian Williams och frågat om han mot all förmodan hade någon skiva kvar. Inget svar. Nedslagen, men inte utslagen. Inställd på att leva ett liv utan den fysiska skivan resignerade jag (temporärt) och köpte albumet digitalt (FLAC) på Bandcamp. Det var en näst bästa lösning. Åtminstone okomprimerat. I betalningsinformationen fanns en annan mejladress till Christian Williams. Jag mejlade på nytt, utan att egentligen ha några större förhoppningar. Men vad händer? Svar direkt från Christian Williams. Han hade ett exemplar kvar som jag kunde få köpa. Efter några veckor stod rariteten "Built With Bones" i min skivhylla. Skivan är kongenial. Christian Williams är inte lika nöjd med slutprodukten. I intervjun för Sepiachord säger Christian Williams: "Built with Bones" was a labor of love. I enjoyed every aspect of hand-making the 200 copies of that album but it ended up being very costly in terms of time and money. I was also disappointed that with all of the work I put into making that album, it still didn't look like much more than a glorified CD-R because of the limitations of my computer and printer." Som sagt, det är ett mästerverk (även omslaget).

Mitt tröttsamma tjat om formatet CD i allmänhet och okomprimerade filer i synnerhet utgår helt och hållet från mina egna och rent egoistiska behov. Behoven utgår från ett ensidigt efterfrågeperspektiv. Jag har faktiskt inte lagt ned så mycket tid på att fundera över utbudssidan. Visst, jag inser självklart att digital distribution är både mycket enklare och billigare, men kan inte artisterna/banden tänka lite på mig - en trogen köpare av plast? Jag inser givetvis också att dagen närmar sig då det inte längre kommer någon cd överhuvudtaget. Det har redan hänt här och var inom "gothic country"-genren av rent ekonomiska skäl. En del artister/band distribuerar numera huvudsakligen digitalt, men tar ändå fram en limiterat antal cd. Det som drar ned takten i denna utveckling är att en inte oansenlig andel av "gothic country"-köparna i likhet med mig själv fortfarande vill ha något att fysiskt (plast) att hålla i. Christian Williams har ett intressant perspektiv som faktiskt gett mig lite djupare förståelse för utbudssidan och perspektiv på de val som görs. I mejlet utvecklar han om sin syn på frågan om digital distribution är positiv, neutral eller negativ för "gothic country": "Personally, I think digital distribution has had a fantastic effect on gothic country. Let's be honest: this type of music is an acquired taste. I don't see a lot of major record labels knocking on our doors to get this music out to the masses. It's always going to be an underground scene, and I think that's what makes it so interesting. So, understanding that there isn't a lot of mainstream appeal for this music (or anything else on the creative fringe), it's up to the individual artist to get the word out about their art. Today's internet is a wonderful place to do that because it's geared toward the do-it-yourself artist. Everything from making music, recording music, to selling music can be done by one person in their home, and there are a lot of great websites out there that offer affordable ways to reach the public. It's art democratization at its finest."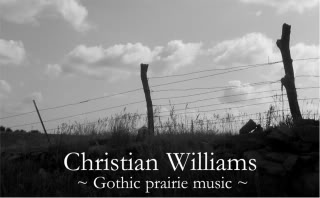 Vad ska man tro om framtiden för Christian Williams? "Thirty Minutes With Christian Williams" gavs ut i november 2008. Temaskivan "Songs Of The Iron Men" kom året efter. Är det möjligt att det kommer fler "gothic country"-skivor från honom? I mejlet meddelar han följande: "I don't currently have any plans to release another gothic country or folk album, but I may in the future. Since the 2009 release of my last album, Songs of the Iron Men, I've looked for other creative ways to explore the same themes as I did through my folk music, specifically through my art as well as through experimental music. My latest solo work is electroacoustic and acousmatic sound art that utilizes layered acoustic loops and field recordings. I realize it's a lot different than the music people have come to know me by, but I've always been interested in experimental approaches to making music, and I'm finding it to be a really satisfying creative outlet for me these days. I just released a free EP called "Disruptor" that features three of my earliest experimental works, and it's available for free download." Ett varningens ord är här på plats. Christian Williams uttrycker det som: "it's a lot different than the music people have come to know me by". Det är en underdrift av bibliska proportioner. Jag har faktiskt svårt att ta in att det är en och samma artist. Musiken låter som Karlheinz Stockhausen möter Brian Eno. Det är i och för sig mycket nyskapande och spännande, men inte riktigt min typ av musik. Men vägvalet visar begåvningen och mångsidigheten. Visst är det tråkigt att någon ny "gothic country"-skiva inte är aktuell just nu. Men jag har stor respekt för Christian Williams och de val han gör. Man får också ha lite perspektiv på saken. Med totalt åtta skivor tillhör han för alltid "Gothic Country Hall Of Fame" (om någon sådan skulle finnas). Läsare av denna artikel kan konstatera att jag har höjt Christian Williams till skyarna. Är alla adjektiv verkligen befogade? Svaret är ja. Finns det ingen negativ aspekt på Christian Williams musik? Nja, om jag verkligen anstränger mig (och då menar jag verkligen anstränger mig) för att finna något så är det möjligen att någon enstaka låt kan bli lite intetsägande. Låten talar inte direkt till lyssnaren på samma sätt som exempelvis låtarna i urvalet till cd-kompilation nedan. Det bör understrykas att detta är en marginell anmärkning på en annars helt perfekt produktion.
Nedan följer ett förslag på en cd-kompilation.
| | | |
| --- | --- | --- |
| Nr | Låt | Album |
| 1 | For My Mind, It Was Flying | For My Mind, It Was Flying |
| 2 | Rattle Trap | Built With Bones |
| 3 | Last Thing I Do | Built With Bones |
| 4 | Red | Built With Bones |
| 5 | Beneath The Branches Dancing | Built With Bones |
| 6 | The Long Drop | Built With Bones |
| 7 | In The Corner Of Your Eye | Built With Bones |
| 8 | Laudanum Lady | Built With Bones |
| 9 | Summer Breeeze | Defiant |
| 10 | The Sad Song Of Sequin Island | Defiant |
| 11 | Henry May | Defiant |
| 12 | Upstairs | Defiant |
| 13 | A Winter Away | Defiant |
| 14 | Blood And Tears | Defiant |
| 15 | The Barn By The Creek | Defiant |
| 16 | Bison Jump | To The Trees |
| 17 | Troubadour | To The Trees |
| 18 | The Trail | To The Trees |
| 19 | The Recluse Anna Brown | To The Trees |
| 20 | Too Late | To The Trees |
| 21 | Flood | To The Trees |
| 22 | When The Smoke Clears | To The Trees |
| 23 | Lake Effect | To The Trees |
| 24 | Chaos | Thirty Minutes With Christian Williams |
| 25 | Empire | Thirty Minutes With Christian Williams |
Bästa skiva är Built With Bones.
Bästa låtar är For My Mind, It Was Flying, Rattle Trap, Last Thing I Do, Red, Beneath The Branches Dancing, The Long Drop, In The Corner Of Your Eye, Laudanum Lady, The Sad Song Of Sequin Island, Henry May, Upstairs, The Barn By The Creek, Troubadour, The Trail, Flood, Lake Effect och Empire.
Senast ändrad
Högst upp